Ready for the Next Chapter
of Your Entrepreneurial Journey?
Are you an experienced entrepreneur seeking a new challenge? We're looking for experienced entrepreneurs to join our mission-driven team to help propel small businesses through 1:1 advising.
Join Our Team
Who We Are
Cultivate is on a mission to make a better world for Entrepreneurs. Built by owners, for owners, all of our advisors have one big thing in common: they've all been successful business owners. Entrepreneurs make the best advisors because they have the real-world experience to connect with our community and partner to work through even the most challenging business problems.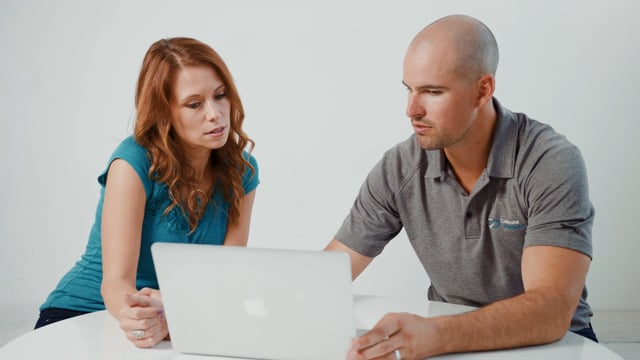 On a Mission
to Empower Owners
We know what it's like to have your identity wrapped in your business. Since 2013, Cultivate Advisors has partnered with thousands of passionate small business owners, providing them with accountability, outside expertise, and expert guidance. Our mission is to empower these owners, helping them build custom systems, gain essential skills, and bolster their confidence to take their businesses to the next level. As an advisor, you'll have the unique opportunity to work with 15-20 small business owners every month, assisting them in creating strategic growth and scaling enterprise value.
Cultivate's vision is "A World Made Better By Entrepreneurs". One of the main things I love about working here is that each and every day, you get to live out that mission. Our work is extremely impactful and life-changing. Some things I enjoy about working with Cultivate: – each day is different and never boring – there is a ton of support and training from Cultivate – the entire Cultivate team is full of A-players, which provides motivation to continue to improve and gives ample opportunity to learn from others – making your own schedule – having the best of both worlds; the feeling of running your own business while having the support of working for a company – Cultivate proves over and over that they have my best interest in mind and will always do what they can to take care of us.
Glassdoor
Our Values
Our Culture has been created by living by our 8 Value Pillars in how we treat each other and our clients.  If these resonate with you, this could be a great fit.
Relationship-Oriented
We prioritize strong relationships in all our interactions because we believe in doing business with people, not just transactions.
Transparent Collaboration
Embracing transparency, we actively consider different perspectives to foster open and collaborative efforts towards shared goals.
Introspective Growth
We approach challenges with humility, looking inwardly without ego, and seeking self-improvement before addressing external factors.
Tactful Honesty
We maintain a down-to-earth and mindful approach by being honest and respectful to both others and ourselves.
Embracing Adaptability
We thrive in an ever-changing world by being open to continuous improvement, welcoming change, and taking initiative.
Entrepreneurial Spirit
Our team exhibits an entrepreneurial mindset by empathizing with others and proactively seizing opportunities.
Accountability in Action
We hold ourselves to the highest standards, taking responsibility for our actions just as we expect from others.
Proactive Urgency
We act with a sense of urgency, delivering clear and timely communication to achieve our objectives efficiently.
Working with Cultivate Advisors has been a great experience for our organization. Cultivate Advisors went to great lengths to find us the right advisor to fit in well with our management team. There has been great transparency and accountability on both ends. We have found high value in the third-party perspective that our advisor, Kevin Pankey, has been able to provide. Kevin provides us access to the resources he has, and the unique insight into our issues that can only come from someone on the outside looking in. We feel that the business model Cultivate Advisors has set up allows them to provide a non-bias perspective that we trust has our best interest at heart. I strongly recommend Kevin Pankey and Cultivate Advisors for any organization that is struggling or needs an extra push.
Max Paderewski
Red Circle Technology
Andrea joined our team at Kailani Tours Hawaii several months ago as a business management consultant, and her impact has been nothing short of remarkable. From the start, Andrea's positivity and encouragement have been like a breath of fresh Hawaiian air for our business. Her intelligence and keen insights consistently impress us, and she always seems to have the right words to offer. What sets Andrea apart is her ability to maintain a neutral perspective, expertly navigating disagreements and ensuring that we make well-informed decisions. It's not just her expertise, but her genuine dedication that makes her an integral part of our team. We consider ourselves exceptionally fortunate to have crossed paths with Andrea. Her contributions have been make or break in steering our business in the right direction, and we look forward to continuing our journey with her by our side.
Megan Vierra
Kailani Tours Hawaii
Jay and Cultivate Advisors have been amazing to work with! Jay is very client centric and focused. Above and beyond that, his communication and commitment to our growth, has been a tremendous help to our overall success. Thank you Jay for all that you have done for us, and continue to do!
Todd Crescio
MJC Business Management
When I met my advisor, I was starting pretty close to from scratch on my business, so I had to figure out a recruiting plan, sales, and marketing plan, financials. All of these things that, as an entrepreneur, I was excited about tackling but the truth is, by working with an advisor, I saved a ton of time putting it all together. More importantly, I had confidence it was right, which gave me the confidence to go out and execute on it.
Mike McElroy
Center Coast Realty
Ready to join the Cultivate Advisors team?
Put your entrepreneurial spirit to work as you help other business owners succeed. Schedule a call with our team; together, we can create a better future for small businesses everywhere.
Join Our Team